Metropolis has had a rare visit. The project has been inspected by the 80-year-old descendant of the founders of Takenaka, who are the general contractor for the upper construction of this residential project in Bratislava downtown.
After the plants for Kia in Žilina and Jaguar in Nitra, Takenaka, a Japanese company with a 400-year tradition, is now involved in the development of the Metropolis residential project in Bratislava's downtown by the investor Mint Investments. Takenaka's role concerns the upper construction, where the company has applied Japanese work methods, value engineering, and the ingenious Japanese control and quality management system, Kaizen.
Takenaka's experts have been following the progress of the Metropolis project almost from the beginning, but officially they joined the construction in April 2022. The site has even been visited by Mr. Takenaka senior, who is the 17th descendant and successor of the family business. In his 80s, his trip to Europe involved a choice of only three projects that he visited in person, one of them being Metropolis.
"At our Tokyo headquarters, Metropolis has created a great appeal as it is different from what Takenaka normally builds in Europe. Right from the outset, when we were familiarising ourselves with the project documentation and having interviews with the investor before construction began, it was clear to us that this project will be at a very high standard. We knew that the client would try to honour this commitment to its customers, and we, as a construction company, are committed to honouring the same. It makes us happy because building something of higher quality is always a challenge," explains Michal Kaderka.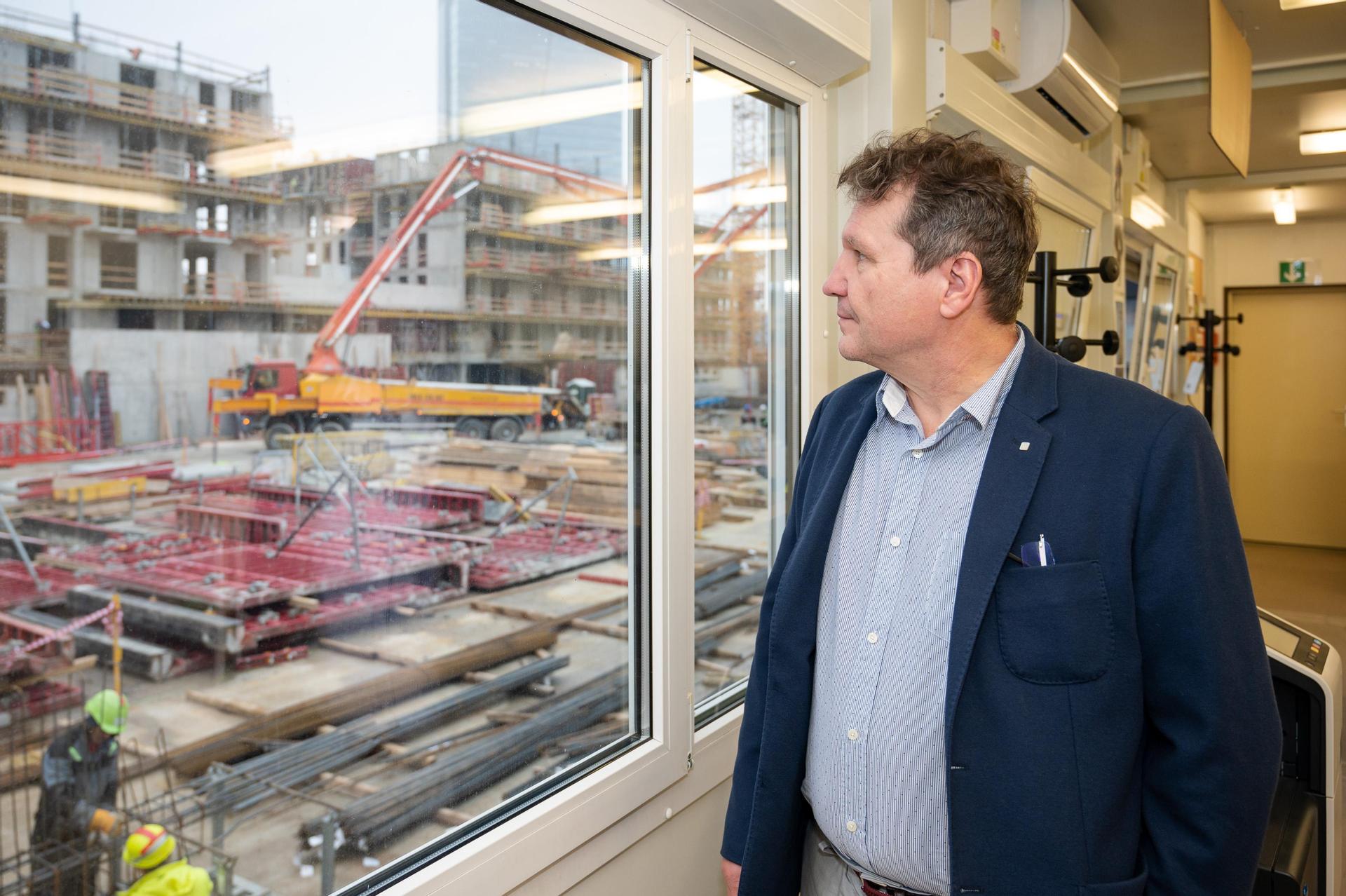 Takenaka is still to face its biggest challenges at Metropolis. The closer the building reaches completion, the more demanding the coordination will be, as up to 30 different contractors may be working there at the same time, meaning as many as 500 people. The construction has so far been progressing according to schedule and by the end of November it will reach completion of the 8th storey. In total, including underground storeys, the building will have 20 storeys.
"One of the most important factors when choosing a construction contractor is the quality-price ratio, while the company's extensive experience had a great weight in decision-making factors, and, in particular, the fact that they came up with an offer of alternative solutions within the scope of value engineering. Together, we managed to further increase the Metropolis' standard and quality of parts of the structure, the static system and facade," says Sebastien Dejanovski, partner at Mint Investments.