The summer on Bystrická Street in Devínská Nová Ves will be carried in the spirit of a big move. At the beginning of this week, the approval decision of the Byty Bystrická 2 residential project came into force, thus successfully completing the construction of the residential developer's building - Byty Opletalova, s.r.o .. The project was assigned an inventory number.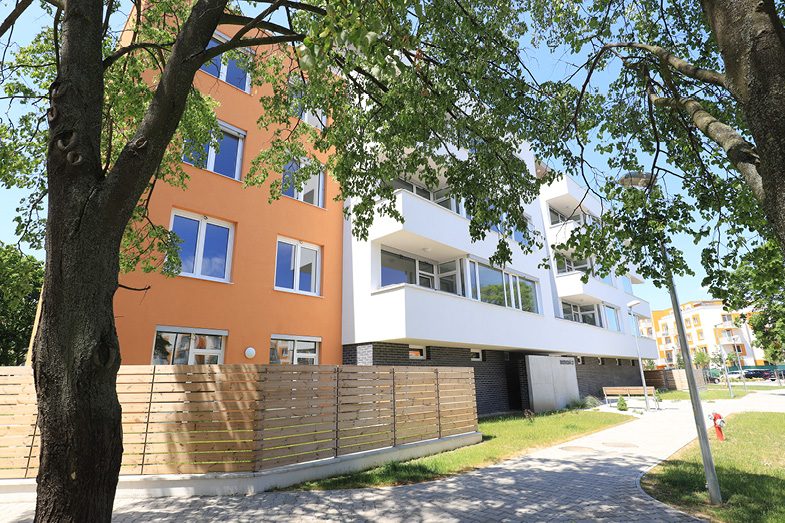 The BYTY BYSTRICKÁ 2 project is a successful continuation of the Byty Bystrická 1 project, which was completed in 2018. The second stage of flats on Bystrická Street brought the highest standard of living in the Devínska Nová Ves locality in the form of 36 new flats. Construction of the project began in II. quarter 2019 and was completed in IV. quarter of 2020. Real estate agency Herrys started selling apartments in the project in February 2019.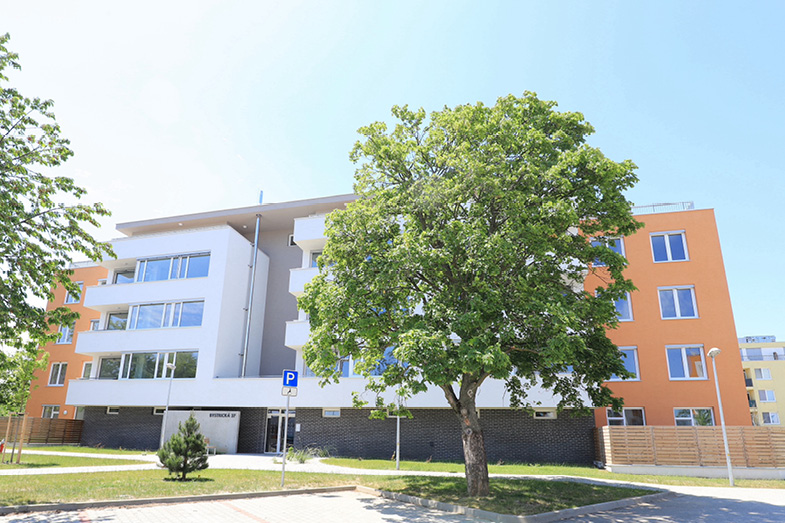 The Byty Bystrická 2 residential project represents a detached five-storey apartment building in a green environment in the built-up Devínská Nová Ves with a predominance of family houses. It includes 36 apartments, of which 26 two-room, 9 three-room and one 4-room. Together with the surroundings and the car park, it creates a pleasant and cozy closed complex with greenery and a relaxation area. This consists of grassy areas with grown trees, thanks to which the project is characterized by an atmosphere of peace.
"Thank you for your repeated trust to the developer, who entrusted us with the sale of the second stage of the Byty Bystrická project. Despite the situation from the last year, this project was successfully completed on time and mainly in a quality design. Apartments Bystrická are a significant enrichment of quality housing in a city with close proximity to nature, with excellent civic amenities, quick connection to the highway, to the city center and with a wide range of leisure opportunities. The uniqueness of this project is that it is located in the immediate vicinity of the nature of Devínská Kobyla, which new residents will appreciate especially during the coming hot summer days, "said Filip Žoldák from the real estate agency Herrys.